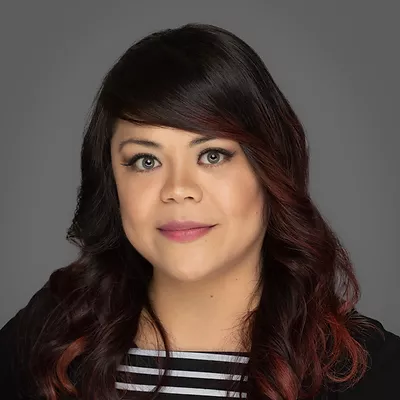 My name is Rosalinda Guzman. I am Mexican American. I was born in El Paso, Texas, but grew up in Ciudad Juarez, Chihuahua, Mexico for 16 years before I moved to Alabama in 2002.
I earned an Associate Degree in Applied Science for Medical Support Specialist in 2010. I've worked as a Family and Immigration Advocate at the Hispanic Interest Coalition of Alabama from 2011 to 2017, I was a BIA accredited representative during that time, where I advocated for individuals' needs and desires through communication and available resources in the community to empower them to be proactive and thrive in their daily lives and activities. I also have experience working with domestic violence victims to create an emergency plan, sign warrants, seek shelter, collect evidence, and find community resources. Also, I was the first Advocate assisting with the Unaccompanied Minor Program for Family Reunification, which continue upon my departure.
My prior immigration experiences allowed me to better understand and communicate properly with my clients, having one purpose in mind, to make them feel at home in one of the most challenging moments in their lives.