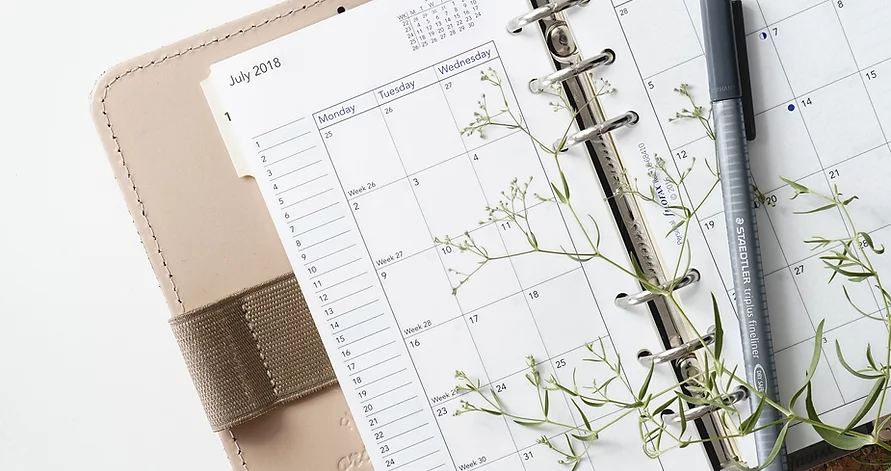 When the US Citizenship and Immigration Services (USCIS) grants an expedited request, that means others who filed earlier may have to wait longer. In other words, expedited cases jump the line. For that reason, only applicants meeting strict criteria or in particular circumstances may find their expedited request approved. 
If a person did not file their original request in a timely manner or if a request for evidence was not responded to promptly, the application or petition will not be considered for expedition. 
At Martinez Immigration, we represent current immigrants and non-immigrants who want to obtain USCIS expedited requests. 
Book a virtual consultation with Martinez Immigration and get faster, better results.
What is a USCIS Expedited Request?
Under normal circumstances, someone petitioning the USCIS for a visa application should receive a decision within three to five weeks. A USCIS expedited request hastens that process but is only available in limited situations. If the USCIS approves your expedited request, your petition or application is considered out of date order. The decision, whether or not in your favor, is made much more quickly than usual. 
Note that if you have filed for premium processing with the USCIS for Form I-129, Petition for Nonimmigrant Worker; Form I-140, Immigrant Petition for Alien Worker; and Form I-765, Application for Employment Authorization, you are ineligible for an expedited request. Premium processing generally means a decision will be made within 15 calendar days, although it can take up to 45 calendar days for some designations. The filing fee for premium processing is up to $2,500. 
Eligibility and Grounds for Expediting
Only applicants meeting certain criteria may qualify for an expedited request. These criteria include:
Severe financial hardship–Demonstrating that a company will suffer a severe financial loss if your status adjustment is not expedited may meet the criteria. Showing you will lose your job, which is a severe financial hardship as an individual, may also qualify. However, just needing to meet employment authorization is not sufficient for expedition. The standard for severe financial hardship is high, and relatively few cases will qualify for expedited processing. 
Extreme emergency or humanitarian grounds–Perhaps you received word that a close relative in another country is very ill or dying.  Only these and other genuine emergencies, such the need to travel fast to obtain medical treatment, will meet the expedition criteria.   
USCIS processing error–If it is clear that the USCIS made a processing error resulting in the individual's losing time and status, it is possible to submit an expedition request. The USCIS' putting in the wrong dates, thus affecting the applicant's status, is a prime example of a USCIS processing error. 
Nonprofit organizations–IRS-approved nonprofits may apply for an expedited request on behalf of a beneficiary. For example, a beneficiary creating a positive social impact, such as a doctor or researcher working in the field, may qualify for an accelerated request. 
Federal agencies such as the US Departments of Labor, Defense, State, Justice, Homeland Security, and others with interests concerning national security or public safety may make expedited requests. Such requests must show an "immediate and substantive" national interest need. 
Keep in mind that the USCIS considers all such requests on a case-by-case basis. Additional documentation to support the request may prove necessary. Although an individual's case may appear to meet expedited request criteria, it is up to the USCIS to determine whether to grant the request. The USCIS does not need to explain why a request is denied. 
If you need help expediting your USCIS request, book a virtual consultation with Martinez Immigration today.
Basic Process for Making an Expedited Request
To start an expedited request, you must have your receipt notice. You should receive this notice within two weeks of filing your visa petition request. 
Next, either on your own or preferably with assistance of counsel, you must contact the USCIS customer support number and make your way through the various channels that will allow you to learn what documents you will need to support expedited action and the officer to whom you should send your package. Once these documents are submitted, the USCIS should make a final decision within a week. 
If you are seeking an expedited request due to a medical emergency, you must send a letter to the appropriate immigration office with medical evidence supporting your request and a clear explanation of why you should receive expedited processing. 
How to Make the Most Persuasive Requests
The most persuasive requests contain as much information as possible. For instance, if as a petitioner you are facing a medical emergency and are requesting an expedition for a family member who can care for you, include all necessary medical documents as well as the type of care you will need. 
Your immigration attorney will assist you in putting together a persuasive request. USCIS officials make decisions based on the information received, so make sure no critical detail is omitted. 
Book a virtual consultation with Martinez Immigration and get faster, better results.
Do not try to expedite a request in order to speed up your Employment Authorization Document (EAD) so that you may start working prior to your contract start date. 
Make sure you do not file an expedited request beyond the USCIS' permitted timeframe. Such requests are not accepted by the USCIS. 
How a Lawyer Can Help Make Your Request Successful
While it is possible to make a USCIS expedited request on your own, an experienced immigration lawyer is an invaluable piece of the puzzle that comes with resolving immigration challenges. Martinez Immigration is committed to helping our clients overcome all obstacles standing in their way. 
Here are just some of the ways that working with our firm can improve your chances of successfully expediting your USCIS petition:
Immigration law changes constantly, and you need someone who can frame your request in the most compelling way. The USCIS frequently updates its guidance policy so you need an immigration attorney who can help you navigate new rules. 

Many times, an immigration lawyer can avoid spending a great deal of time on the phone with USCIS because they know the answers to the questions the layperson seeks. We also may have contacts within the USCIS who can help you. 
When you work with an immigration lawyer, you know that the paperwork was filed correctly and nothing crucial was left out regarding documentation. Even minor errors can result in your case being sent back. 
If you have taken all the steps necessary to request an expedition but little is happening, an attorney can file a writ of mandamus with the USCIS. This is a request to the court forcing USCIS to decide on your case. Remember, a writ of mandamus does not mean approval of your case. Approval still depends on your application. However, a writ of mandamus does require that the USCIS make a prompt decision.
If you need help expediting your USCIS request, book a virtual consultation with Martinez Immigration today.
Why Martinez Immigration is So Successful at Handling These Requests
At Martinez Immigration, we have the expertise to present your request in an effective, forceful way. Contact us today and arrange a free, no-obligation consultation. While our office is located in Allen, Texas, we practice federal immigration law and work with clients nationwide. Se Habla Espanol. 
No Matter What your immigration needs or questions are…
We take great pride in providing immigration services to our clients. Our mission to reunite families drives us to succeed.