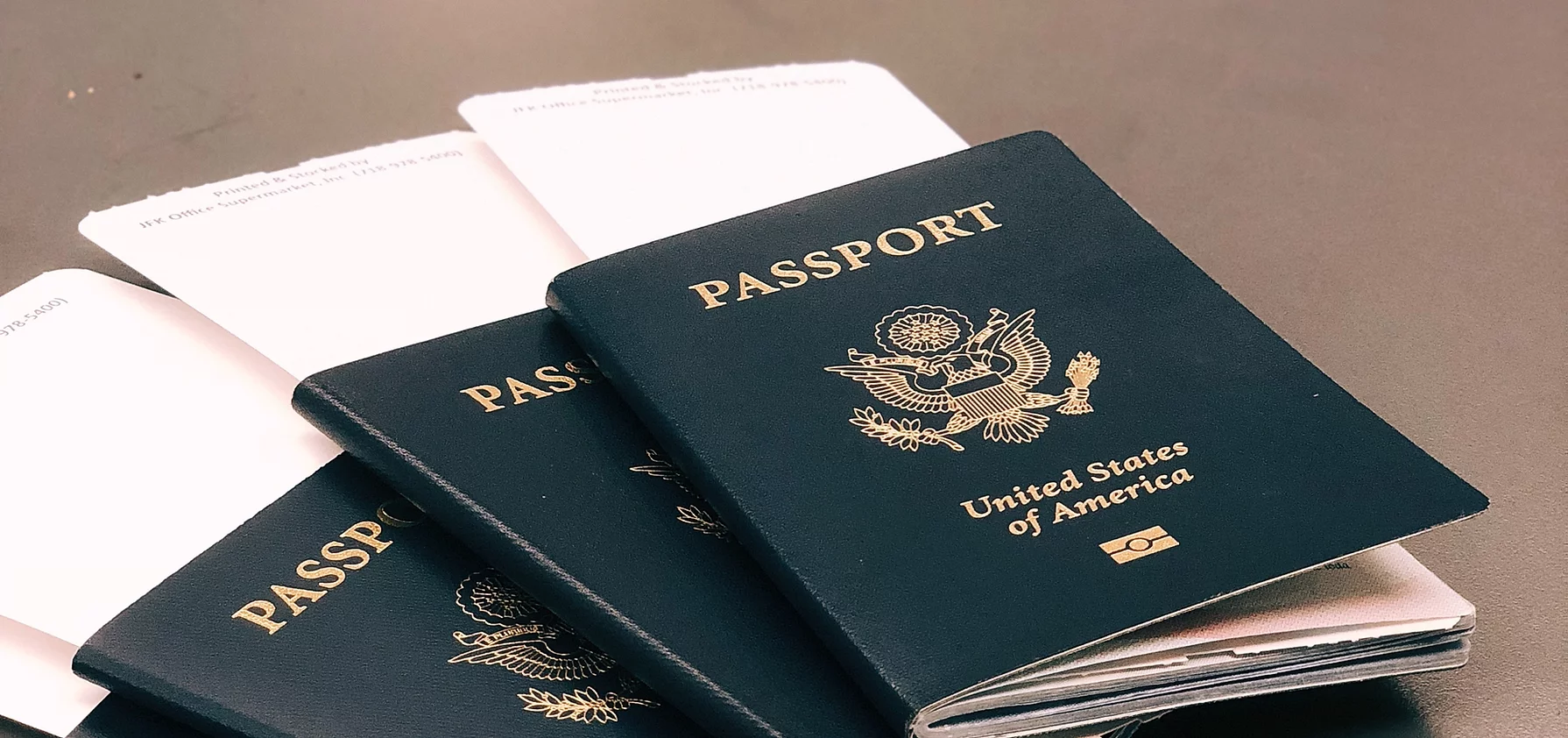 A passport is an internationally-accepted document that validates a person's identity and legal right to cross borders. If you plan to travel outside the country, you must have a passport to board a plane or embark upon a ship. In the United States, only natural-born and naturalized U.S. citizens can get an official U.S. passport. Permanent residents holding a green card or individuals on work visas will be unable to obtain a U.S. passport, but may request one from their "home" countries. Dual citizens may hold passports from more than one country. 
While the process of getting a passport can be straightforward, a number of obstacles may require the assistance of a passport lawyer with experience in immigration law.  
Problems with your passport? Book a virtual consultation today with Martinez Immigration!
Book a consultation with our
team
today!
Lawyer for Passport Applications
First-time passport applications can be confusing and complicated. You'll need:
Form DS-11

Application and acceptance fees
A 2×2" color photo on a white background
A social security number
Evidence of citizenship like a birth certificate, certificate of naturalization, or certificate of citizenship
A valid driver's license, government ID, military ID, or citizenship identification card
The process can take up to 12 weeks—or even longer if there are issues with your application, so it's important that you complete the forms fully and accurately the first time around to avoid serious delays. 
Other reasons you may need a lawyer to handle issues with your passport include:
You were born by midwife instead of a doctor, and so your birth certificate is deemed "ineligible"
You can't find your letters of authorization, or copies of your documentation are illegible 
You're not sure how much money to include with your application or where to sign
Book a consultation
today!
Immigration Lawyer for Passport Renewals
Once you have a passport, you can have it restricted, revoked, or made ineligible for renewal if:
You were arrested or are subject to arrest on felony charges
You have been convicted of a felony, put on probation, or are due to appear in court
You owe a sizable amount of child support payments 
You have committed fraud during the passport application process
You are declared psychologically unstable or incompetent
You are believed to have engaged in "harmful" or "treasonous" activities while outside the U.S.
An experienced lawyer can help with routine matters, translations, or overcoming more serious obstacles to getting your passport renewed. U.S. citizens whose passports have been restricted or revoked may appeal the State Department's decision within 60 days of receiving notice and request an administrative hearing. At this hearing, you'll need proof that the decision was made in error—which a lawyer can help you obtain. 
Book a consultation with us
today!
Where to Find an Immigration Lawyer for Passport Applications and Renewals
Contact Martinez Immigration for immigration law services, including passport application assistance and renewals. We've helped immigrants from all around the world, from Eastern Europe and the Middle East to South America and Africa. Our bilingual team offers virtual services to clients nationwide—and is happy to serve you in Spanish or English. We are committed to providing a cost-effective approach to opening travel opportunities and making your family's immigration dreams a reality. 
No Matter What your immigration needs or questions are…
We take great pride in providing immigration services to our clients. Our mission to reunite families drives us to succeed.