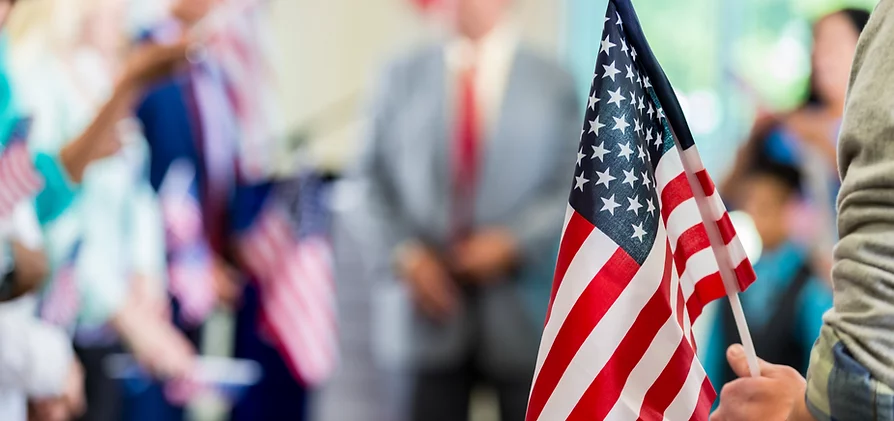 Moving from a green card holder to becoming a citizen of the United States is a big step, one that shouldn't be taken haphazardly. That's why you need the best possible representation when making your case to USCIS.
The basic eligibility requirements for naturalization are:
Five years (or less, in some cases) as a permanent legal resident
Proof of "good moral character" during that time as a resident
A physical presence in the United States for at least half the time you've been a permanent legal resident.
You'll also need to pass an extensive United States civics exam and prove that you can read and write in English. The team at Martinez Immigration can assist you with the completion and filing of an N-400 Application for Naturalization and N-600 Applications for Certificate of Citizenship, but that may be just the beginning.
Start your journey to citizenship today! Book a virtual consultation with Martinez Immigration!
What a Naturalization Lawyer Can Do for You
Your case might be more nuanced and require someone to represent you during the naturalization process. If you've failed to pay taxes, been arrested, have a criminal record (even if it's been expunged), or experienced difficulties in your marriage, it's unlikely that you'll become a naturalized citizen without help.
Our team can help build your case, find testimonies from people that can speak to your good character, assist with any interview preparation you might need, and follow up on your application for naturalization with any necessary appeals.
Book a virtual consultation with Martinez Immigration and start with your best foot forward.
No Matter What your immigration needs or questions are…
We take great pride in providing immigration services to our clients. Our mission to reunite families drives us to succeed.