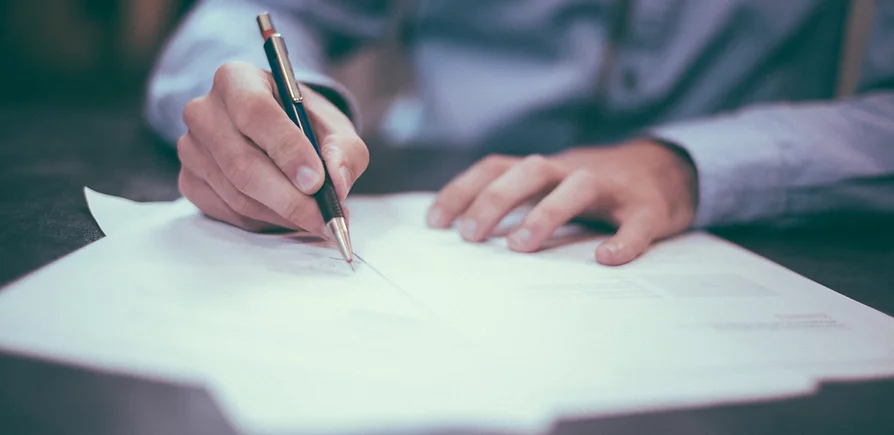 There are several humanitarian visas available to immigrants depending on your individual circumstances, including a Violence Against Women Act (VAWA) Visa, a U Visa, and a T Visa. Below are the elements you must meet in order to qualify for each one.
How to Qualify for a VAWA Visa
VAWA was created in order to protect victims of domestic violence. In the past, victims of abuse often felt trapped to stay in the relationship in order to remain in the United States. VAWA provides an avenue for abuse victims to exit their dangerous relationship but still remain in the US with a green card, provided they meet certain criteria. 
Abuser must be a lawful permanent resident or a US citizen. 
You may still be eligible for a VAWA Visa even if the abuse occurred prior to the abuser obtaining his or her current status. If the abuser lost status as a result of a domestic violence incident, then you must file your VAWA petition within two years of the abuser's loss of citizenship status. 
Book your virtual consultation with our immigration experts today. 
Victim must be the abuser's spouse or the child of spouse. 
If you exited the marriage due to the abuse, you may still seek VAWA protection as long as you file within two years of the end of the marriage. 
The marriage was made in good faith. 
In other words, you did not marry the abuser simply to obtain a green card or for any other fraudulent reason. You must have resided with the abuser at some point, even if it was for a very short period of time and even if it was in the past. 
The abuse must have occurred during the marriage. 
You will need to prove that the abuse transpired while you were married. A police report or hospital records can certainly help you prove that the abuse occurred and when it happened, but these documents are not required. Abuse victims may not come forward and alert the authorities for any number of reasons including retaliation by the abuser. 
Remember, abuse is not limited to physical actions only. Emotional abuse, economic abuse, and verbal abuse, are among other forms that may qualify you and your child for protection. 
Though most VAWA Visas require the abuse to have occurred in the United States, there are some exceptions. For example if you are living abroad because your abuser is employed by the US government or is a member of the armed forces, you may still meet the eligibility requirements to obtain a VAWA visa.
If you have an urgent humanitarian need, book a virtual consultation with us today.
You must prove that you are a person of good moral character. 
This element will generally draw from any criminal history or affiliations that placed you under legal scrutiny or suspicion.  If you have concerns about your past that could undermine your reputation and ability to qualify as a person of good moral character, an experienced attorney can help you overcome that hurdle in your humanitarian visa application. 
What it Takes to Qualify for a U Visa
Victims of certain crimes may qualify to receive a U Visa that will allow them to work and reside in the United States. To qualify for a U Visa, the applicants must meet certain strict criteria. 
While this includes the direct victim of a certain crime, victims may also include dependents or relatives of the direct victim in certain situations. Consider: 
If the direct victim was murdered, then their spouse and any children under 21 years of age would also be considered victims eligible to apply for a U Visa.

Additionally, if the direct victim was under 21, his or her parents and any of his or her siblings that are under 18 may also qualify. 
If you have an urgent humanitarian need, book a virtual consultation with us today.
You were on the receiving end of qualifying criminal activity that transpired in the US. These crimes include:
Murder

Rape
Sexual Assault
Torture
Domestic violence
Kidnapping
Slave Trade
Incest
Aggravated Robbery 
Blackmail
The US has an interest in helping victims of these crimes for humanitarian reasons as the victims have suffered or continue to suffer substantial mental or physical abuse. In addition, the victims can also aid authorities. The final requirement for U Visa qualification are that:
You possess reliable and credible information about the crime committed against you. 

You have been helpful or are deemed likely to be helpful to law enforcement in its prosecution of this criminal activity. 
Keep in mind that while you can apply for a U Visa at any time, there is a cap on the total of U Visas that may be granted per year – at 10,000. If you apply after the cap has been reached, you will be placed on a waiting list and will not be eligible for deportation while your petition is still pending. 
If granted, a U Visa provides up to four years of temporary status and work authorization. At the conclusion of the four year period, you may petition for lawful permanent residence. 
If you have an urgent humanitarian need, book a virtual consultation with us today.
The T Visa enables past and present victims of human trafficking to remain in the US while assisting in the prosecution or investigation of a human trafficking case. To qualify for a T Visa, you must meet the following elements: 
You meet the legal definition of a person that was a past victim or current victim of human trafficking. 

The lone reason you are in the United States is because a human trafficker tricked, coerced, kidnapped, or employed you to work in the United States. 
Due to human trafficking, you are currently present in the US, American Samoa, the Commonwealth of the Northern Mariana Islands, or at a port of entry to the US. 
If you are over 18, you satisfy reasonable requests made by law enforcement during the investigation of the human trafficking. Victims under 18 and victims suffering from physical or psychological trauma are exempt from this requirement. 
You can demonstrate that deportation would cause you excessive, extraordinary, and undue harm. 
You are admissible to enter the US legally, which an experienced immigration attorney can explain in more depth. If you do not qualify as admissible, then you may apply for a waiver. 
If you have an urgent humanitarian need, book a virtual consultation with us today.
Consult with a Humanitarian Visa Attorney at Martinez Immigration 
At Martinez Immigration, your case is important to us. It is our mission to provide immigration law services to those seeking legal status in the U.S. at an affordable cost. We believe in keeping families together in peace and safety.  
If you are interested in learning more about humanitarian visas, call Martinez Immigration today to schedule a completely confidential consultation. We accept clients from all over the United States, with virtual services offered. 
No Matter What your immigration needs or questions are…
We take great pride in providing immigration services to our clients. Our mission to reunite families drives us to succeed.