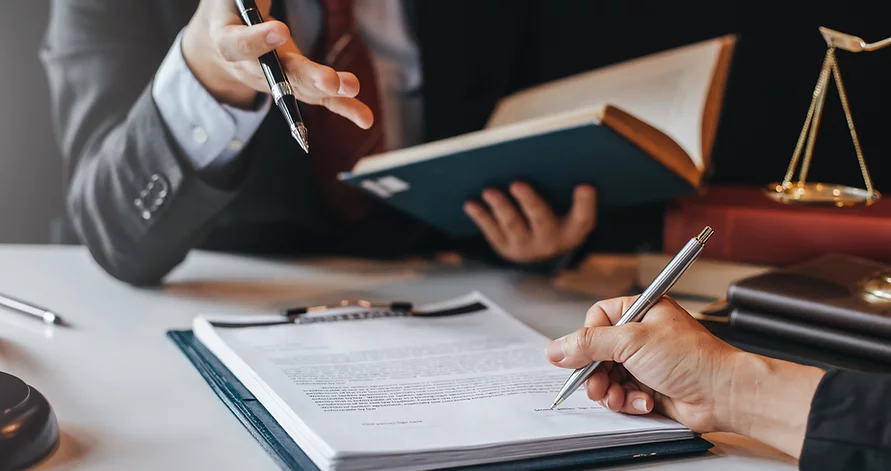 The Deferred Action for Childhood Arrivals (or DACA) is an administrative relief effort that protects eligible immigrants who came to the United States when they were children. DACA provides undocumented immigrants with protection from deportation and a work permit. These allow you to keep living and working in the United States while seeking out Permanent Resident Status or Citizenship.
If you came to America as a minor, you might qualify for federal deferred-action protections. An experienced DACA lawyer can help you review your options.
How Do You Know If You Qualify for DACA?
Not every minor brought to the United States qualifies for DACA. Knowing the criteria can help you determine where you stand and plan for the future.
You qualify for DACA if:
You were under 31 years old as of June 15, 2012;
You first came to the United States before your 16th birthday;
You have lived continuously in the United States from June 15, 2007 until the present;
You were physically present in the United States on June 15, 2012 and at the time you apply;
You came to the United States without "valid" documents before June 15, 2012, or your lawful status expired as of June 15, 2012;
You are currently studying, or you graduated from high school or earned a certificate of completion of high school or GED, or have been honorably discharged from the Coast Guard or military (technical and trade school completion also qualifies); and
You have NOT been convicted of a felony, certain significant misdemeanors, or three or more misdemeanors of any kind. Consult with an attorney about ANY contact you have had with law enforcement or immigration authorities before applying.
Book a Virtual Consultation With a DACA Lawyer Today.
How Do You Know If You Qualify for DACA?
The most critical benefit is that DACA may allow you to remain in the United States. It also offers several additional benefits that enable qualifying persons to build their lives in America:
Healthcare: Healthcare coverage benefits have been expanded for DACA recipients.
Lawful physical presence: DACA provides qualifying persons with protection from deportation proceedings.
Work authorization: DACA authorizes eligible persons to work in America, receive wages, and pay taxes.
Education: DACA may provide access to higher education for qualifying persons. Some states offer additional benefits.
What Additional Programs Can DACA Recipients Access?
A wealth of programs are available to DACA recipients. Qualifying persons should review opportunities and take advantage of the ones that meet their needs and goals:
Experiential learning: Some universities offer DACA recipients fellowships and scholarships. The Scout Ranger Program and Americorps VISTA Program are examples of organizations that provide additional opportunities.
Career resources: DACA recipients with work authorization can leverage career support to start new careers or advance in existing ones. Opportunities include the American Job Centers, Youthbuild, Job Corps, and the National Farmworker Jobs Program.
Tax credits: DACA recipients may receive tax credits when filing returns. Examples include the Earned Income Tax Credit and Child Tax Credit.
Home purchase assistance: DACA recipients may access FHA benefits when seeking a mortgage. Those who rent can receive low-cost or free advice on how to navigate the renting process.
Healthcare: DACA recipients who need assistance with healthcare can also access a growing network of assistance. Services cover maternal care, special needs assistance, immunization, nutrition assistance, and emergency Medicaid.
Military benefits: Some DACA recipients have served in the military. They have access to benefits from the Department of Veterans Affairs. Active service members may access legal assistance from multiple programs serving different branches.
Book a virtual consultation today to get started.
What Is the DACA Application Process?
DACA has experienced its fair share of changes and challenges over the years. Consequently, best practices and instructions change. At some points, the U.S. Citizenship and Immigration Services has been unable to accept or process new requests. With that in mind, here are some basic steps you might take:
Review the eligibility criteria. Take some time to determine whether you qualify for the current criteria. Always ensure you review updated information.
Get legal advice. This is one of the most important investments you can make. A DACA lawyer can help you successfully navigate the process and provide updated information.
Source the documents you need. The documents requested generally prove identity, residency, and educational attainments. You may also need to provide extra information regarding criminal records.
Complete the required forms. You fill out several forms while filing your DACA application. Note that USCIS reserves the right to reject applications if you use old forms.
Add a cover letter. A cover letter provides an introduction to your DACA application. It summarizes your information and intent for USCIS agents.
Prepare your fees. Review the preferred payment methods and choose the one that best suits you. Some companies provide financial assistance with DACA-related costs.
File and pay. Each application may require separate filing and payment. An experienced DACA attorney can advise you on the current process.
Track your application status. You can track the status of your DACA application as it moves through various stages. USCIS typically sends updates via mail, or you can opt into electronic updates.
Complete biometrics. Ensure you are punctual for your appointment. Allocate enough time as some centers have long wait lines for biometric processes. Follow all instructions carefully for preparation and attendance.
Respond to RFEs. If you receive a request for evidence, your attorney can help you promptly provide sufficient answers. Failure to do so could lead to USCIS denying your application.
Await notification. Keep an eye on your mail or e-notifications for approval. Processing times vary; they can take several months.
If you have been approved for DACA, you must renew your petition every two years. You are eligible to do so if you meet the initial guidelines for DACA and have not departed the United States (unless through advanced parole). You must have lived in the United States continuously through your last DACA approval and must not have been convicted of a felony or serious crime. Our team can help ensure that forms I-821D and I-765 are submitted properly and handle any questions that may arise.
Book a virtual consultation with a DACA attorney today to get started.
What Is the DACA Renewal Process?
The renewal process is similar to the application process. The main difference is that there is a specific period for renewals tied to each person. DACA authorizations generally last for two years. Check your I-797 Notice of Action for your document's expiration date. Renewals usually have a 120-to-150-day renewal window. Be sure to file renewal documents before the last minute, or you may lose your job and benefits.
After that, the process is mostly familiar. You may even need to attend another biometrics appointment. If you renewed your application within the provided window, you should receive your new documentation in time to prevent disruptions to your work or benefits. 
Keep in mind, however, that changes to DACA may affect processing times and decisions. An immigration lawyer can give you the latest updated information on how the process works.
The Development, Relief, and Education for Alien Minors (DREAM) Act is a proposed legislative bill. It aims to provide a pathway to citizenship for undocumented immigrants who entered America as minors. The term "Dreamer" comes from the initial legislation proposed in 2001. 
The Dream Act would allow qualifying Dreamers to apply for conditional permanent residency. Later, after meeting additional requirements, they could apply for citizenship.
Although the Dream Act has been introduced in various forms since 2001, it has yet to be enacted. In the meantime, DACA provides benefits for Dreamers who meet similar eligibility requirements.
What Is the California DREAM Act?
California passed a package of state laws known as the DREAM Act. It provides educational opportunities for undocumented immigrants brought to the U.S. under 16 years old. Politicians proposed the law several times before it was finally signed into law in 2011. 
Note that while these California laws provide benefits for Dreamers, they do not confer U.S. lawful immigration status.
California has the most well-known example of DREAM benefits, but several other states have passed similar laws:
New York
New Mexico
Utah
Washington
Maryland
Illinois
Nebraska
Wisconsin
Kansas
Oklahoma
Texas
Contact our team today to get started.
Do Immigrants Need an Attorney for Assistance With DACA Paperwork?
The bureaucratic immigration process in America could intimidate anyone. Some people navigate the process independently, but this significantly increases the risk of errors. When USCIS identifies errors, it may send a request for evidence (RFE). USCIS agents may also deny the application, forcing you to refile and repay the associated fees.
Martinez Immigration has the knowledge and experience to help you present a convincing case to remain in America. The more strikes against your application, the more likely it is that you will need an attorney. Here are some examples of things that may complicate your application:
Inability to present paperwork from your country of birth, such as a birth certificate
Incomplete academic records due to not graduating or difficulty obtaining documents from schools
Criminal records, particularly for repeat offenders or serious crimes
Consulting with a Dallas-Fort Worth attorney might make all the difference if you or someone you know may qualify for DACA benefits. At Martinez Immigration, we provide virtual consultations and services to DREAMERS nationwide. Our premier immigration law services provide peace of mind and streamline the process. 
Book your virtual consultation today. We speak English, Spanish, German, French, and Haitian Creole.
No Matter What your immigration needs or questions are…
We take great pride in providing immigration services to our clients. Our mission to reunite families drives us to succeed.