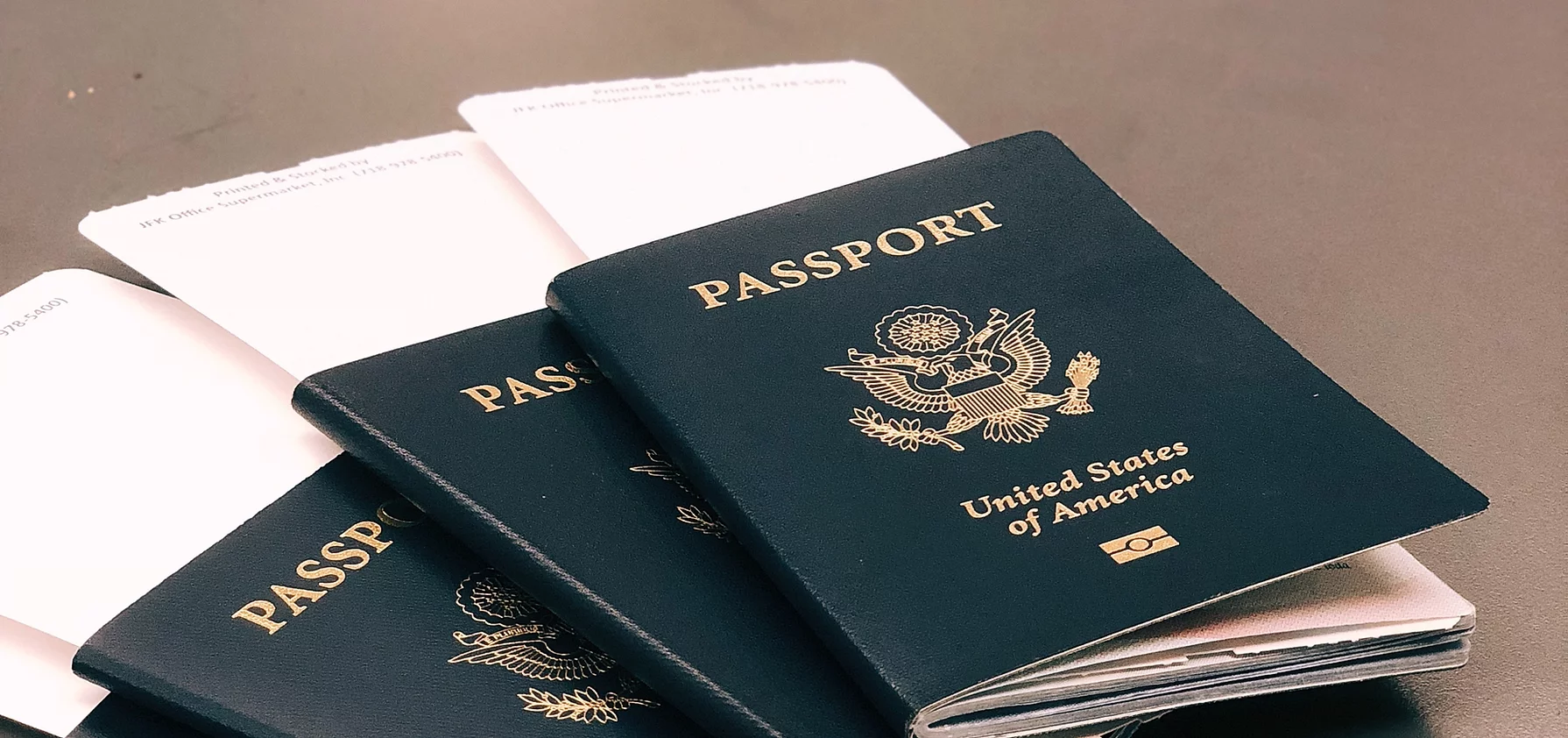 Almost a century ago, President Calvin Coolidge stated that "The business of America is business." That is still true in a nation built by immigrants. In 1990, Congress created the Immigrant Investor Program, designed to boost the U.S. economy by allowing foreign entrepreneurs to live and work here after investing in American enterprises. Investor visa programs are administered by U.S. Citizenship and Immigration Services (USCIS).  An investor visa attorney at Martinez Immigration can help you navigate the complexities that come with obtaining an investor visa. 
Book a consultation with our
team
today!
Foreign nationals and companies who are able to make a substantial investment in new commercial enterprises in the U.S. may qualify as visa investors provided that their investment of capital will result in job creation and overall benefits to the U.S. economy. 
Investor visas are available in various forms. These three are the most common:
The EB-5 visa process allows an immigrant investor to invest a minimum of $900,000 directly into a new commercial enterprise within a Targeted Employment Area (TEA) – a rural area or one with high unemployment – creating at least 10 full-time jobs, or $1.8 million invested in an accredited Regional Center. Applicants may not borrow this investment capital. Future investment amount adjustments are targeted every five years to inflation per the Consumer Price Index. 
The EB-5 visa remains the most coveted because the investor and their spouse and unmarried children under the age of 21 may receive a Green Card, or permanent resident status, after fulfilling their obligation. The investor, spouse, and unmarried children can eventually apply for U.S. citizenship.  
The E-1 investor is known as a treaty trader's visa because their country must maintain a commerce and navigation treaty with the U.S. An E-1 visa allows the person to be admitted to the U.S. to "solely to engage in international trade on his or her own behalf," as per the USCIS. The individual can live and work in the U.S. as long as they continue engaging in substantial international trade. A spouse and minor children may accompany them. 
The E-1 visa is granted for two years. Extensions of the visa may be granted in two-year increments, with no limit on the number of extensions. This type of visa is a non-immigrant visa. 
Book a consultation
today!
As with the E-1, the E-2 treaty investor must be a national of a country maintaining a commerce and navigation treaty with the U.S. The E-2 treaty trader visa holds the same time limits and visa extensions as that of the E-1 visa. 
The capital considerations for an E-2 visa differ from that of the EB-5 visa. While there is no clearly defined amount necessary for an E-2 investor visa, it is less than the $900,000 minimum required for the EB-5 visa. Much depends upon the type of investment enterprise. The amount of capital necessary also depends on the consul in charge of such visas in your country of origin. 
One country's consul may deem $100,000 sufficient, and that is typically a minimum amount for eligibility. However, in another nation, the consul may determine you need three or four times more in funds. The E-2 investor is permitted to contribute assets to the business other than cash, such as equipment or intellectual property. 
The E-2 treaty trader's visa is also a non-immigrant visa. While the spouse and unmarried children under age 21 may accompany the E-2 investor to the U.S., family members must seek E-2 non-immigration dependent status. The spouse may file for work authorization, and if the authorization is approved, there are no work restrictions. However, children are not allowed to receive work visas. Perhaps most critical for the E-2 family, once a child turns 21 they must either leave the U.S. or file for a visa status change.
Contact us to book a consultation today!
Investor Visa Eligibility
As noted, to qualify for an E-1 or E-2 investor visa, the applicant must be a national of a country with a commerce of navigation treaty with the U.S. Chinese and Indian nationals do not qualify, as their countries do not have such a treaty.  Nationals of many countries may qualify for either E-1 or E-2 investor visas but there are some countries with eligibility for one type of visa but not the other. For instance, Greek nationals may qualify for an E-1 visa but not an E-2. The opposite holds true for Bulgarian nationals.  
For an E-1 classification, the investor must carry on substantial or principal trade between the U.S. and the treaty country. Substantial refers to numerous and steady transactions, rather than a single transaction even if it consists of a significant amount. 
An employee of a treaty trader may also qualify, as long as that person is the same nationality as the principal noncitizen employer and works in an executive or supervisory capacity or possesses special qualifications essential to the operation of the enterprise. 
Investor Visa Application Process
The application process for investor visas varies by type. You should work with an experienced investor visa attorney to ensure the application is completed properly. 
Book a consultation with our team today!
Begin the EB-5 visa application process with eligibility determination. If eligible, the next step is selecting a Regional Center project in which to invest. This is an excellent time to retain an immigration attorney to represent you and file the application. With the assistance of counsel, you will be able to prepare all necessary documentation demonstrating that your funds come from a lawful source. This documentation may include:
Foreign business registration records

Five years of business tax returns

Audited financial statements

Documentation relating to the sale of the business and proceeds

Business bank statements
Other evidence of legal operations may be required depending on the source of the funding. For example, if the funds came from the sale of real estate, you will need to provide documentation of the real estate purchase and sale. If the funds came from the sale of stocks or bonds, document the purchase and sale, and provide securities account statements. With inherited funds, all documents relating to the settlement of the estate are necessary.  
If the money is a gift, the donor must provide a gift affidavit explaining the reasons for the gift, as well as documents showing the relationship between the donor and the person to whom the gift is made. This may include birth certificates or marriage licenses.  
Your attorney then files Form I-526, Immigrant Petition by Standalone Investor to show that your investment funds were gained legitimately. The USCIS  must approve the petition. If the USCIS approves, you and qualifying family members receive a conditional Green Card valid for two years.
If you are in the U.S. lawfully under a visa issued on your qualifying nationality passport–and have not overstayed your visa or otherwise violated your status, you may proceed with filing the I-129 petition. You will need to include documentation in your application including: 
DOS Form DS-156, Nonimmigrant Visa Application 

DOS Form DS-156E, Nonimmigrant Treaty Trader / Investor Application
DOS Form DS-157, Supplemental Nonimmigrant Visa Application, for all male applicants between the ages of 16 and 45
If you are not in the U.S., you cannot request E-1 classification by filing form I-129. Instead, you must refer to the U.S. Department of State website on how to apply for your E-1 classification. 
Book a consultation
today!
The E-2 investor must also file Form 1-129 if lawfully in the U.S. If outside the U.S. at the time of application, refer to the USDOS website regarding application filing. 
The E-2 investor applicant must either have invested or is currently in the process of investing, a "substantial amount of capital in a bona fide enterprise in the U.S." The reason for entering the US is solely to either develop or direct this enterprise. Keep in mind that the marginal enterprises will not qualify. Such businesses might provide a basic income for the investor and their family but cannot support employees on a payroll. The idea behind an E-2 visa is that the business will create jobs for U.S. workers. 
Don't let your E-2 Visa Lapse
As an E-2 investor visa holder, you want to make sure you can have your visa extended every two years. To do so, you must prove that you are in compliance with all E-2 visa investor terms and conditions. During this time, you must show that you are physically in the U.S. during the extension application time period. If your E-2 visa has expired, you should seek legal counsel to avoid negative consequences. 
What to Ask an Investor Visa Attorney
When seeking an investor visa attorney, it is critical to know what questions to ask to determine if this lawyer is the best fit for you. First, you must identify an investment opportunity. Ask the investor visa attorney how much experience they have preparing EB-5, EB-1, and EB-2 visas, and their success rate. You do not want an attorney whose main focus is immigration but who only prepares investor visas sporadically. You should ask the attorney to evaluate whether your enterprise will meet EB-5 or other criteria. 
Contact us to book a consultation today!
Benefits of Working with Investor Visa Lawyers
Qualifying and applying for an investor visa requires a great deal of documentation. It is a complicated and time-consuming process. When you work with an investor visa lawyer, we will help you compile your documents, such as the required personal financial information, and file your petitions, ensuring that all necessary documentation is submitted in a timely manner. If the USCIS requests additional information, we can prepare it. We also assist EB-5 applicants in preparation for their interview and, if desired, accompany them to the interview.  
At Martinez Immigration, we represent our clients from transaction to litigation. Schedule a virtual consultation with our immigration law services at Martinez Immigration today. We speak English and Spanish. 
No Matter What your immigration needs or questions are…
We take great pride in providing immigration services to our clients. Our mission to reunite families drives us to succeed.