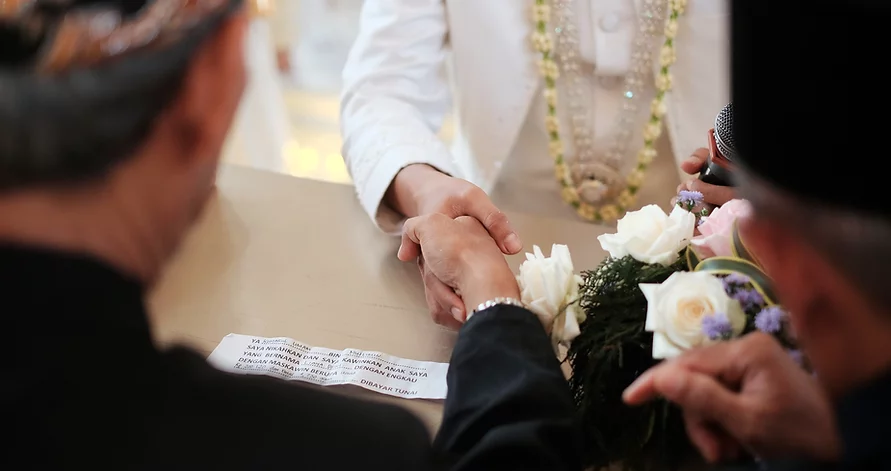 The United States' strict immigration laws mean that bringing your spouse or fiancé to the U.S. for permanent residency is a complex process, to say the least. It can take years for some visas and green card applications to be processed, even for immediate relatives.
The experienced team at Martinez Immigration understands just how important your partner is to you and can offer the immigration advice and support you need to bring them home faster.
Book your virtual consultation with our immigration experts today.
What Is a Marriage Petition?
Immigration law in the United States allows current U.S. citizens to petition for their foreign-born spouse to live permanently in the U.S.A. This is done using one of two visa applications: an Immigrant Visa for a Spouse of a U.S. Citizen (IR1 or CR1) or through a Nonimmigrant Visa for Spouse (K-3).
I-130 Petitions and Denials
The I-130 form is the first step a current U.S. citizen can take to help an eligible spouse immigrate. In order to approve the petition, U.S. Citizen and Immigration Services must establish a relationship between yourself and your spouse. Once that petition is approved, your husband or wife can apply to become a lawful permanent resident.
When applying for an I-130 petition, you must supply supporting documentation. This documentation can include:
Written statements from individuals familiar with the marriage
Birth certificates from any children
Documents showing a spouse's name change
Lease or other property records
Joint bank records
Joint filings of tax returns
Life insurance policies
Photographs
Receipts of joint purchases
Utility bills in both partners' names
There is also the possibility of an interview with a USCIS officer. During this interview, they will ask detailed questions about the marriage in order to validate the credibility of your union. Martinez Immigration can help you prepare for this process.
In the event of a denied I-130 filing, our offices can file a Notice of Appeal to the USCIS Field Office that issued the decision. This initiates a process that can lead to your immigration petition being brought to the Board of Immigrations Appeal for a full review.
K-1 Visas for Fiancés and Fiancées
A K-1 nonimmigrant visa is issued to a foreign citizen who is currently engaged to be married to a U.S. citizen. The K-1 visa allows a fiancé or fiancée to travel to the United States and marry their citizen sponsor within 90 days of their arrival in the country. Once they have married the U.S. Citizen, they then apply for an adjustment of their status to a Permanent Resident with the USCIS.
Since the K-1 visa permits its holder to immigrate to the United States and marry a citizen shortly after their arrival, it has many of the same requirements as an immigrant visa.
Your fiancé or fiancée cannot petition for a K-1 visa themselves. That is the responsibility of the U.S. citizen. If you wish to petition the USCIS for a K-1 visa for your partner, you must:
Be a citizen of the United States.
Have no major criminal history.
Have met your spouse-to-be in person.
Both be free to marry.
Demonstrate that you have the ability to financially support your fiancé or fiancée.
Any documentation that you can provide that proves the authenticity of your relationship is recommended. These can include many of the same supporting documents as the I-130 petition.
Book your virtual consultation with our immigration experts today.
No Matter What your immigration needs or questions are…
We take great pride in providing immigration services to our clients. Our mission to reunite families drives us to succeed.