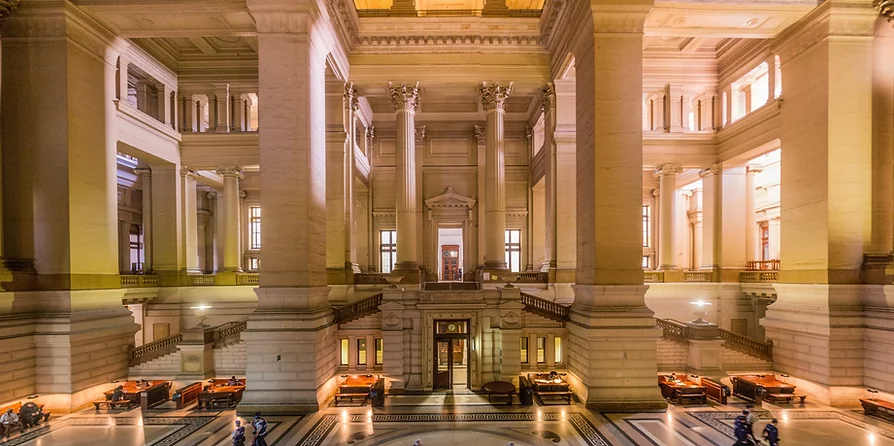 If you or someone you love does not have legal immigration status, has fallen out of legal immigrant status, or has violated the conditions of their residency, they can be placed in removal (deportation) proceedings by the DHS and USCIS. A Notice to Appear in immigration court will be issued and an immigration court date will be issued. Failure to appear in court means that you will be ordered to be removed from the United States.
Failure to appear in court means that you will be ordered to be removed from the United States.
If you are in removal proceedings, you need an attorney who understands the system and can help you. Every person in immigration proceedings has the right to an attorney at their own expense, and they may be eligible for some form of relief. Our team can handle these and other defense options for our clients:
ICE Bond Applications
ICE Detention Representation
Adjustment of Status
Virtual or In-Person EOIR Representation
Book a virtual consultation with us today!
Here are some of the more common reasons why someone may be deported from the United States:
You committed a crime in the United States that is qualified as an aggravated felony or a crime of moral turpitude. Examples of aggravated felonies include murder, rape, sex crimes involving minors, trafficking of drugs or weapons, espionage, and treason. Crimes of moral turpitude tend to involve crimes featuring fraud, intent to harm people, dishonesty, or theft. Some examples include domestic violence, assault, or Driving Under the Influence (DUI) of drugs or alcohol if you caused injuries. Note that if you committed a crime of moral turpitude at least 15 years before you applied for your green card, the judge can use his or her discretion to grant you a waiver.
You violated current immigration laws.
Perhaps due to a criminal record in your native country, you have been deemed to be an "inadmissible alien."
You committed marriage fraud in order to gain admission into the United States.
Your application for legal status has been denied.
Incorrect paperwork.
You are still waiting to receive a Visa.
You overstayed your Visa. These are the most common violations of immigration laws. What happens here is the person enters the United States legally with a Visa, but does not leave when the Visa expires.
Illegal permanence, which is very similar to overstaying a Visa, but also includes conditional residents. If you obtain a conditional green card but do not submit an adjustment of status package within two years, your status will revert to unlawful. Another example of illegal permanence would be if you received a notice of deportation but just ignored it.
You entered this country illegally or stepped off a boat that had not been cleared by customs and passport control.
You were able to enter the United States because you used fake documents.
Contact us today to learn more!
What to Do if You Are Facing Potential Deportation
If you are facing potential deportation, you must act quickly and decisively in order to remain here. People who are placed in deportation proceedings receive a Notice to Appear in immigration court and an immigration court date. If you do not appear in court on your assigned date, you will be deported.
We strongly recommend that you consult with an experienced and proven immigration lawyer as soon as possible to fully understand your rights, grasp the strengths and weaknesses of your case, learn more about the removal process, and discover any looming legal deadlines that must be met.
It is vital to understand that if the government is attempting to deport you, it will present its case against you with full expectation of winning. The government would not have brought this case against you unless it thought it had a very good chance of succeeding. If you attempt to go it alone, you may be fighting a steeply uphill battle and it may be only a matter of time before you are deported.
On the other hand, if you hire the right immigration attorney to represent you, that may make all the difference in the future of you and the rest of your family.
An attorney with a proven and successful track record of defending clients facing potential deportation will know how to fully investigate and build your case no matter how nuanced it may be. Ways to avoid deportation include:
You qualify for an adjustment of status if you would otherwise qualify for legal permanent residency, as is the case if you are the spouse or family member of a US citizen, are a refugee or asylee, are an investor or employee, are someone with extraordinary ability, or if you qualify through a human rights program.
You qualify for an affirmative defense such as exceptional hardship to a family member.
You and your attorney convince the Justice Department to exercise its discretion to withhold deportation.
Book a virtual consultation with us today!
What Our Firm Does to Help Clients Who Have Been Detained and Are Facing Deportation
If you are facing deportation, it is crucial to know that the government has the burden of proving that you should be deported. In addition to determining which affirmative defenses may apply to your case and arguing those on your behalf, the right lawyer will also poke holes in every element of the government's case against you in an attempt to prevent them from proving that you must be deported.
At Martinez Immigration, we take great pride in providing the very best legal representation for those who need it most. Some deportation matters that our law firm can help you with include the following:
Filing a motion to reopen
A bond hearing in front of an immigration judge, where the judge decides whether or not you will be deported
Removal defense in cases adjudicated by an immigration judge
An appeal to the Board of Immigration Appeals
An appeal to the US Court of Appeals for the Fifth Circuit
Assistance with the green card application process
Preparation for an interview with US Citizen and Immigration Services (USCIS)
Bond applications with Immigration and Customs Enforcement (ICE)
Detention representation
Representing you before the Executive Office for Immigration Review (EOIR)
We can help you fight for justice if you have been charged with an aggravated felony or crime of moral turpitude. If you do not have the right attorney and you are convicted of these charges, it may become more difficult to avoid being deported, but our attorneys will still attempt to obtain a reversal of your conviction. We will fully investigate and build your defense against these charges by interviewing eyewitnesses, consulting with expert witnesses, and more.
Contact us today to learn more!
Clients who are fighting deportation and decide to hire Martinez Immigration can expect individualized attention, zealous advocacy, regular communication throughout the case, and legal strategies that have stood the test of time.
We fully understand the implications for our clients in these cases, so we leave no stone unturned in an effort to prevent their deportation.
Can You Afford to Take This Risk?
If you or a loved one are facing possible deportation, you cannot afford to wait and you most definitely cannot afford to try to go it alone. With so much at stake, you need an experienced and zealous advocate in your corner.
We specialize in immigration law services. Call to book a 100 percent confidential consultation with a proven immigration attorney. We speak both English and Spanish, and are available to represent clients nationwide.
No Matter What your immigration needs or questions are…
We take great pride in providing immigration services to our clients. Our mission to reunite families drives us to succeed.