Adjustment of Status Lawyer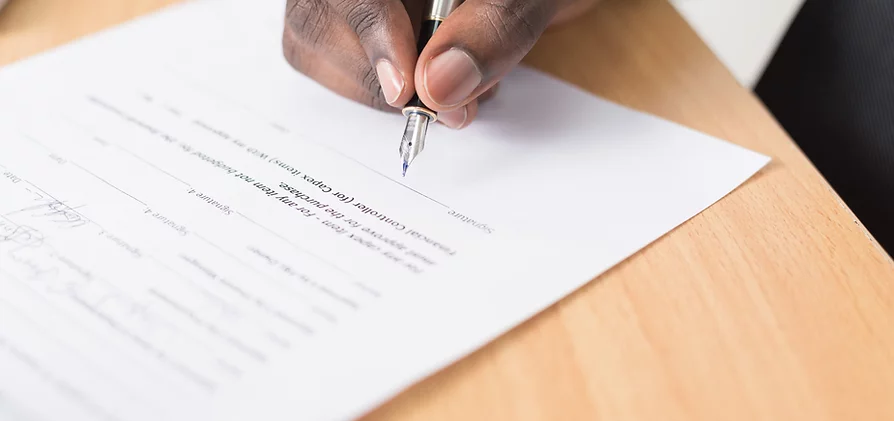 If you want to become a permanent resident of the United States without becoming a citizen, you need to apply for an Adjustment of Status (AOS) that allows you to live and work in the U.S. without fear of deportation or removal. This is more commonly known as a Green Card, and obtaining one can be a complex, frustrating process.
Martinez Immigration has successfully helped many clients apply for a Green Card that lets them lawfully work and live in the United States. 
Book a consultation with an adjustment of status lawyer today.
On this page, you will learn about eligibility for AOS, challenges that may stall the process, and how a skilled immigration lawyer can help you see results.  
What is an Adjustment of Status?
Individuals in the United States who want to remain in the country permanently rather than temporarily must apply for lawful permanent resident (LPR) status, also known as a Green Card. Simply put: LPRs are non-citizens who are authorized to live in the U.S. permanently without restrictions. 
You can apply for an Adjustment of Status without having to return to your home country. All of the details and paperwork can be handled in the United States. This is especially important for people seeking asylum or refugee status who are fleeing their country of origin due to persecution for their religion, race, or political affiliation. 
What Are the Benefits of a Green Card?
A green card offers many of the same rights and benefits available to United States citizens. As a LPR or Green Card holder, you can:
Own property 
Work without restrictions
Serve in the Armed Forces
Obtain government assistance 
Collect social security benefits 
Receive financial assistance at public colleges and universities
Apply for citizenship in the future (if you meet eligibility criteria)
Learn how an adjustment of status attorney can help your case today.
Am I Eligible for a Green Card?
Immediate Relatives of U.S. Citizens
This is the largest category of new LPRs and includes spouses, widows, children, orphans, parents of citizens age 21+, and parents of abused and/battered citizens. This class of LPRs is not restricted by numerical limits, accounting for more than 40% of new green card holders every year. 
Family-Sponsored Preferences
Family members who are not considered "immediate" relatives may still be eligible for LPR status under this category. This group is extensive and includes unmarried sons and daughters of U.S. citizens and their children, siblings of U.S. citizens, and spouses and children of alien residents. 
Employment-Based Preferences
Some individuals are granted LPR status because of their contributions to the nation's economy and workforce. Those with "extraordinary ability," outstanding researchers, professors, executives, managers, and their children make up this eligibility class. Skilled workers, their spouses, and children may also be eligible for a Green Card under immigration law. 
Book a consultation with an adjustment of status lawyer today.
Our nation provides refuge for people who have experienced, or are in fear of, persecution in their nation of origin. Relief comes in two ways. The refugee program applies to those outside of the country and their immediate family members. Asylum is granted to those in the U.S. and their immediate relatives. 
In an effort to preserve the diversity that is the foundation of our country, the Diversity Immigrant Visa Program offers LPR status to principals, spouses, and children of various nations. 
Some additional classes may also be admitted under special legislation. The best way to determine if you or a loved one is eligible for a Green Card is to schedule a virtual meeting with an attorney specializing in immigration law services.  
Additional Requirements for AOS
Beyond the criteria used to determine eligibility for a Green Card, there are additional requirements you must meet to apply for an adjustment of status: 
You must be present in the United States during the application process. If you are not, you must go through immigrant visa processing at a U.S. Consulate in your country. (More on this below.)
You must not have entered the United States illegally. 
You must have been inspected and lawfully admitted to the country by the USCIS. 
There must not have been a recent change in circumstances. These can include the death of a petitioner or an employer withdrawing their job offer. 
Speak with an adjustment of status lawyer, today.
If you meet all of these criteria, we can likely start the Green Card application process. 
How Does the Adjustment of Status Process Work?
The path to obtain an AOS is complex. Here's a brief overview. 
Determine eligibility: First, you must confirm your eligibility for a Green Card based on the categories discussed above. 
File an immigrant petition: Various petitions are available depending on your situation. Check with your attorney for the correct documents. 
File form I-485: Complete I-485 Application to Register Permanent Residence of Adjust Status and file it with United States Citizenship and Immigration Services (USCIS.) 
Attend an Application Support Appointment: The next step is a biometrics appointment at your local Application Support Center to obtain fingerprints, a photo, and other identifying information. 
Complete Your Interview: You may be required to attend an interview at a USCIS office where you will answer questions about your application under oath. 
Supply additional information: You may receive a request for additional information if your application is incomplete, or more evidence is needed to confirm your eligibility. 
Check the status of your case: Once all documents are submitted, you can follow up on your case status online or call USCIS directly. As your adjustment of status lawyer, we will also keep you updated on your case. 
Receive a decision: Finally, you will receive a written decision notice. If your application is approved, you will receive an actual Permanent Resident Card (Green Card) at a later date. 
Book your virtual consultation with our immigration experts today. 
What Happens if My Green Card Application is Denied?
If your application is denied, the reason(s) will be stated in your decision letter. It should also tell you if you can appeal the decision or not. If you cannot appeal the decision, you can usually file an appeal to reopen or reconsider your case. Your lawyer will advise you accordingly and manage the appeal process. 
Consular Processing v. Adjustment of Status: What's the Difference?
Consular processing is similar to the pathway to obtaining permanent resident status, except it applies to individuals outside of the United States. People residing abroad can apply for lawful permanent resident status at the United States Department of State consulate in their country. Many people who obtain a Green Card this way become eligible through a petition filed on their behalf, or by first obtaining asylum or refugee status. 
How Long Does Adjustment of Status Take?
It's difficult to estimate how long your case will take from the time you file your application until you receive a final decision. USCIS has been known to take their time reviewing and processing applications. 
As your immigration advocate, your lawyer ensures all forms and evidence are complete, accurate, and on time. Our goal is to prevent obstacles and errors that can delay your case. To ensure everything moves along as quickly as possible, we promptly respond to USCIS inquiries and help you prepare for interviews and appointments. In certain circumstances, we can also look into expediting your application. 
Learn how an adjustment of status lawyer can help your case today.
Experienced Adjustment Of Status Lawyer
We know the immigration process can be overwhelming—but you don't have to go through it alone. We represent clients at every stage of the legal process—from transaction to litigation. 
Everyone at Martinez Immigration shares a passion for protecting immigrants' rights and uniting families. 
From our home base in Allen, Texas, our virtual office allows us to assist clients across the Dallas-Fort Worth Metroplex and throughout the United States. We welcome clients with ties to South America, Eastern Europe, Africa, and across the globe. 
Call our office or contact us online to book a virtual consultation with an adjustment of status lawyer today. 
No Matter What your immigration needs or questions are…
We take great pride in providing immigration services to our clients. Our mission to reunite families drives us to succeed.