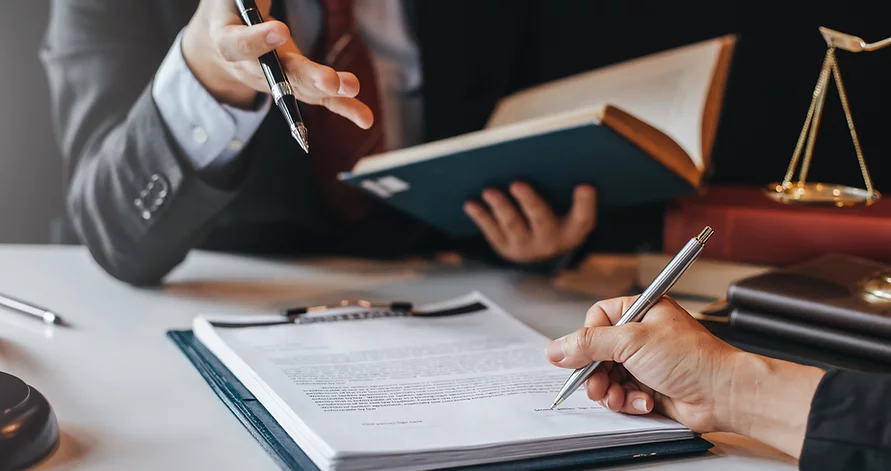 The United States annually allows a limited number of foreign citizens who have special skills or knowledge to live and work in the U.S. under an H1B visa. The number of H1B visa applicants, however, is often 10-15X's times higher than the H1B visa cap.
You can improve your chances of having your H1B visa application approved when you hire an experienced employment immigration lawyer to file and process your USCIS H1B visa registration. The Texas H1B visa attorneys at the law offices of Martinez Immigration have the knowledge, skills, and expertise to successfully guide you through that process.
Book a virtual consultation with our H1B Visa Attorney today!
H1B visas enable persons who have specialty occupations, such as physicians, architects, engineers, and professional consultants, to reside and work for an employer in the U.S. for up to 3 years, with the potential to extend the residency for up to 6 years.
An H1B visa holder's spouse and minor children (under 18 years old) may accompany the holder in the U.S. while the H1B visa remains valid.
What are the Requirements for an H1B Visa?
Foreign workers who qualify for an H1B visa generally have the equivalent of at least a bachelor's degree with a focus on a particular area of study that coincides with their work specialty. Workers who do not have a degree should consult with an H1B visa attorney to determine if they have sufficient work-related experience to satisfy the degree requirement.
Further, the foreign worker's employer must demonstrate a legitimate need for him or her to provide specialty occupational services in the U.S.  Coordination of an H1B application with the foreign worker's employer is critical because the employer must agree or attest that:
It has extended a valid job offer to the foreign worker
It will pay the worker the equivalent of the prevailing U.S. salary for the worker's job classification
It will reimburse the worker's reasonable costs to return to the worker's home country if the employer terminates his or her job duties prior to the H1B visa termination date
The foreign worker is or shall be a W-2 employee and not an independent contractor.
Contact us today to learn how Martinez Immigration can help with your employment immigration case.
What is the H1B Visa Process?
The first step in the H1B visa application process is for the employer to submit a "Labor Condition Attestation" (LTA) on Form ETA 9035 with the U.S. Department of Labor. After the Department grants its approval, the employer then files a Form I-129.
The employee can best complete the online H1B visa registration with the assistance of a qualified H1B visa immigration attorney, who can verify that the registration is accurate and complete. The entire registration and application process typically takes between 2-6 months. An employer can request premium processing with payment of a $2,500 fee to expedite the application.
Depending on the employee's immigration status, they may be able to remain in the U.S. while an H1B application is pending, however, it is not guaranteed that you will be able to work while your application is pending. Only those who meet certain requirements are typically approved to work while their application is pending. For more information on those conditions, consult with an immigration attorney for H1B visas.
Speak with an employment immigration lawyer today.
Call Martinez Immigration for Professional H1B Visa Application Services
Call the immigration attorneys at Martinez Immigration to consult directly with an attorney for H1B visa applications, and about how you and your employees can qualify for and obtain residency status in the U.S. under an H1B visa.
We represent employers and non-resident employees to file and process H1B visa applications in Texas, California, Florida, and elsewhere in the United States. Contact us today to begin your petition before the application window closes.
No Matter What your immigration needs or questions are…
We take great pride in providing immigration services to our clients. Our mission to reunite families drives us to succeed.