Employment Immigration Lawyer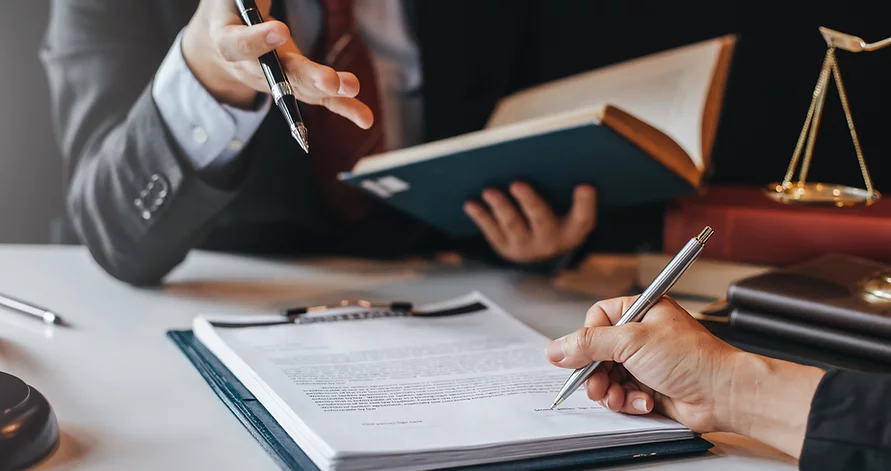 The United States prides itself on being a nation of immigrants. Today, there are many employment sectors in which the demand for workers far outstrips the number of qualified U.S. residents. An employment immigration lawyer at Martinez Immigration can help you through the process of obtaining the legal right to work in the U.S.
What Is Employment Immigration?
The United States needs foreign workers possessing skills that can boost the country's productivity. Employment immigration allows U.S. employers to offer jobs to foreign nationals and sponsor them for work visas. The sponsorship letter must include the job offer terms and the sponsorship arrangement. 
Temporary and Permanent Employment Immigration
There are two types of employment visas: temporary and permanent. 
The temporary visa is for those wanting to enter the U.S. to work for a fixed period of time. 
The permanent visa is designed so that applicants can eventually become lawful permanent residents of the U.S., obtaining the so-called Green Card, as per the U.S. Citizenship and Immigration Services (USCIS).
Employment Immigration Benefits
Those seeking permanent employment visas should find the benefits of possessing a Green Card quite worthwhile. This permanent resident card allows you to live and work in the U.S. You can sponsor family members for a Green Card. You are eligible for benefits such as Social Security or government financial aid for education. You may qualify for government jobs requiring security clearances. At most colleges, you are eligible for in-state tuition. 
Keep in mind that Green Card holders can lose their residency if they commit a crime or otherwise violate the law. 
After five years, as long as you meet all criteria, you can file Form N-400, Application for Naturalization, to become a U.S. citizen. 
Once you receive a Green Card, you can leave the U.S. for up to one year with no readmission issues. If your foreign trip lasts more than one year, you will have to obtain a reentry permit.  
Book a virtual consultation with our employment immigration lawyer today!
Temporary Employment Visas
H1B visas: Person in a specialty occupation. A higher education degree or its equivalent is required.
H2A visas: Temporary agricultural worker
H2B visas: Temporary non-agricultural worker. Read more about our H2B visa attorney.
L1A visas: Temporary intracompany transferees working in managerial or executive positions in a company outside the U.S.
L1B visas: Intracompany transferees working in positions requiring specialized knowledge.
These are among the most common temporary employment visas but it is far from an exhaustive list. Time limits depend on visa type. For instance, H1B visa holders are initially admitted for up to three years. This visa may be extended up to a maximum of another three years. 
Permanent Employment Visas
There are five permanent worker visa preference categories, ranging from EB-1 to EB-5, or one to fifth preference:
EB1 visas: This preference pertains to people with "extraordinary ability" in the arts, sciences, business, education, or athletics. Those in the top tier of multinational executives or managers, or outstanding researchers or professors may also qualify for this visa category. Read about our EB1 visa lawyer.
EB2 visas: Are for professionals with advanced degrees or those with exceptional ability in scientific, artistic, or business fields may qualify for an EB2 visa.
EB3 visas: Are for skilled workers and professionals may prove eligible for this category. The USCIS defines a skilled worker as someone whose job requires a minimum of two years training or experience. Training or experience of a seasonal nature does not qualify. Skilled workers must meet all requirements of their job opportunities.
Contact us today to learn how Martinez Immigration can help with your employment immigration case.
Professionals must have earned at least a baccalaureate degree or the foreign equivalent and are members of professions. Education or experience does not substitute for a baccalaureate degree. 
Other, unskilled workers may fall into this visa preference. The person must demonstrate the ability to perform unskilled labor requiring less than two years of training or experience that is not seasonal or temporary in nature.
For all subcategories in the EB3 visa preference, a permanent, full-time job offer, along with labor certification, is necessary.
EB4 visas: This classification is reserved for special immigrants. The USCIS defines this group as:

Certain religious workers
Certain foreign medical school graduates 
U.S. foreign service post employees
Retired employees of international organizations
Non-citizen minors who are wards of U.S. courts 

EB5 visas: The EB5 visa is reserved for business investors investing at least $900,000 in a targeted employment area or $1.8 million in a new commercial enterprise employing at least 10 full-time U.S. workers. 
Many visa categories require that immigrants have a job offer from a U.S. employer. Start the application process by having your prospective employer or their agent obtain labor certification approval from the Department of Labor. 
The DOL certifies that there isn't a sufficient amount of U.S. workers available to fill this position at prevailing wages. The DOL also certifies that hiring a foreign worker will not negatively impact the wages or working conditions of U.S. workers employed in a similar capacity. 
Once DOL approval is obtained, the employer files Form 1-140, the Immigrant Petition for Alien Workers, with the USCIS in the appropriate category. Those seeking an EB1 visa may file their own petitions. Your spouse and minor, unmarried children under the age of 21 may apply for immigrant visas with you. 
Note that there are various nonrefundable fees and costs associated with the application process besides the fees for each form. Failure to pay these fees means application rejection. Such fees include:
Medical examination and required vaccinations
Obtaining documents necessary for the visa application
Translation charges
Photocopying charges 
Speak with an employment immigration lawyer today.
If the USCIS approves your immigrant petition, you can file a Green Card application with the USCIS or an application with the Department of State. 
After filing the application, you are scheduled for a biometrics appointment, in which you provide photos, fingerprints, and your signature. The next step is an interview. After that, a decision is made regarding your application. 
Certain activities may preclude an applicant's visa eligibility. This includes overstaying a prior visa, drug trafficking, or the submission of fraudulent documents. 
Certain health conditions, such as a physical or mental disorder that may pose a safety threat to the foreign national or others, may affect eligibility. 
Those convicted of crimes involving moral turpitude or having multiple criminal convictions are ineligible for visas.    
Expect the processing time for an employment visa to vary depending on the visa type. Temporary employment visas usually take between three weeks to four months to process. Employment-based visas take longer, and the amount of time varies by the individual case. Failure to follow instructions is often a source of delay, which is why it is advisable to hire an immigration attorney. 
Contact our team today to learn more.
Permanent employer-based immigration is limited to 140,000 people each year. That breaks down into 40,000 each for EB1, EB2, and EB3 applicants. EB4 and EB5 applicants are limited to 9,940 each annually. All of these numbers include dependents.
The numerical annual limit for H1B temporary visas is 65,000, with an additional 20,000 for foreign professionals with a master's degree or higher education. 
There is no annual limit for H2A or L1A or L1B workers. The number of H2B workers is capped at 66,000 per year. Again, all numbers include dependents. 
Dealing with the federal immigration system is challenging. When applying for an employment visa, it is imperative that all USCIS requirements are met. The amount of paperwork involved is considerable, and each form must be filled out correctly with all necessary supporting documentation. 
If these forms are not filled out properly or filed on time, approval of your visa is delayed and you also face additional filing fees. An immigration attorney handles your application and ensures that all paperwork is complete. 
An immigration attorney is aware of all the options available for U.S. citizenship or permanent resident status. They will explain all options and help you determine the best choice for your purposes. If you have questions, your lawyer will answer them and keep you up-to-date on the status of your application.
Because obtaining an employment visa is a critical goal with repercussions for your career and your life, do not try to go it alone. An employment immigration attorney has the knowledge and expertise to guide you through the system and help you achieve the desired results. 
Why Choose Martinez Immigration
If you or someone you know is in need of immigration law services, schedule a consultation with Martinez Immigration today. At Martinez Immigration, we are full-service immigration lawyers, representing our clients from transaction to litigation. Although we are physically located in Allen, Texas, Martinez Immigration offers virtual services to the entire United States. 
Book a virtual consultation with our employment immigration attorney today to get started.
No Matter What your immigration needs or questions are…
We take great pride in providing immigration services to our clients. Our mission to reunite families drives us to succeed.