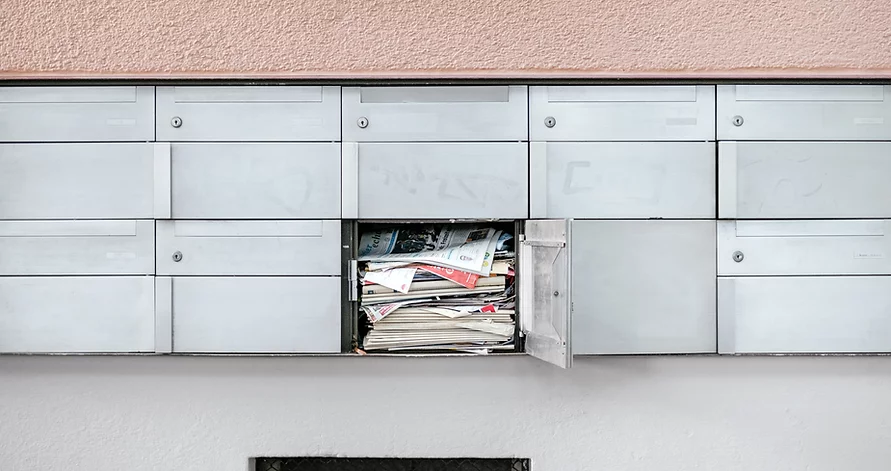 When you retain the services of a green card lawyer from our firm, you will substantially increase the likelihood of approval and acceptance of your application and your new immigration status.
A green card acts as proof of your legal permanent residency in the United States. On its own, it may not make you a citizen of the country, but it does allow you to live and work without fear of deportation or removal. 
When you get your permanent residency status, you are also able to travel in and out of the country for limited amounts of time. Other benefits of holding a green card include the fact that you can petition for relatives to join you as permanent legal residents within the United States.
Getting a green card is rarely easy. There are many steps to the process and candidates must meet some very specific criteria. Even a simple mistake in your paperwork can potentially jeopardize your dream of residency. Martinez Immigration will guide you through every step of the process and make sure you're doing everything right. We've done this many times before with clients just like you who are now proud owners of a Green Card. 
No matter where you are in the U.S., we invite you to reach out to our office and schedule a virtual consultation with a green card attorney who is committed to helping you achieve your residency goals. Hablamos español.
Book a consultation with our
green card lawyer
today!
How Can a Green Card Attorney Help?
A green card attorney can assist you with the completion and filing of the following petitions and applications:
I-130 Petition for an Alien Relative – the first step in petitioning for a qualifying family member to immigrate to the United States
I-485 Petition to Register Permanent Residence or Adjust Status – this is the formal application for obtaining a green card
I-765 Application for Employment Authorization – a petition for non-citizens to legally work in the U.S.
I-751 Petition to Remove Conditions on Residence – utilized to upgrade a conditional green card to a full 10-year green card
Additionally, we can prepare you for your interviews with U.S. Citizenship and Immigration Services, NVC, and any other parties you may need to speak to in order to obtain your green card.
No matter what type of green card you're applying for, you can't underestimate the value of having a skilled and capable legal advocate in your corner. At Martinez Immigration, we are always here to answer your questions, provide clarity, and keep you informed of important milestones throughout the entire process.
A green card is an identity document that grants immigrants unrestricted authorization to live and work in the United States of America. Those who have a green card are officially known as lawful permanent residents (LPRs). Every year, some 6 million foreign nationals apply for U.S. green cards, and just under 1 million are issued.
What Are the Advantages of a Green Card?
In addition to being able to live and work in the United States indefinitely, green card holders enjoy other benefits, such as:
Ability to pursue U.S. citizenship after 3 to 5 years
Unrestricted travel in and out of the U.S. for limited periods of time
Eligible to apply for federal student loans
May sponsor qualifying family members for their own green card
Eligible for Social Security benefits after a period of time
Fewer obstacles to obtaining business licenses
Qualify for resident tuition rates at certain universities and colleges
Contact us today for a virtual consultation
!
Those seeking lawful authorization to live and work in the United States permanently must meet specific criteria to apply for a green card through the U.S. Citizenship and Immigration Services (USCIS). While it's not mandatory to hire an immigration green card lawyer, your legal counsel can determine eligibility to apply through one of the following routes:
Employment sponsorship
Familial relationships with someone who is a Legal Permanent Resident or U.S. citizen
Desirable skillsets or employment experience
Status as an asylum seeker or refugee
Specific family situations
Long-time residency in the U.S., whether lawfully or undocumented
The Diversity Immigrant Visa Program, or Green Card Lottery
What are the Necessary Documents Needed for Green Card Applications?
Supporting documents may include but are not limited to:
Two passport-style photos
A copy of your birth certificate
A copy of your government ID with a photograph
Form I-864 (for certain applications)
Proof of your immigrant category
Proof that you have maintained a lawful status since arriving in the U.S.
Proof of relationship to the primary applicant (such as a birth certificate, marriage certificate or adoption decree)
Supporting documents from an employer
The supporting documents needed to submit a green card application is extensive. Having a U.S. green card lawyer handle all the paperwork and documentation minimizes the risk of mistakes or denials. A good attorney knows the policies and procedures, and can help expedite the process.
Want a green card? Book a consultation today!
How Long are Green Cards Valid?
As a lawful permanent resident, you can live and work in the U.S. permanently. However, today's green cards must be renewed every 10 years. As of September 2022, the U.S. Citizenship and Immigration Services is automatically extending the validity of green cards to 24 months for lawful permanent residents who submit Form I-90.
Preparing for a Green Card Interview
Martinez Immigration ensures clients are well-prepared for their green card interview and know what to expect. The questions asked by the USCIS officer will be based on the data submitted in your I-485 green card application. Most interviews will last around 25-30 minutes. We advise our clients to speak truthfully & clearly and avoid discussing topics that aren't mentioned by the officer. We also make sure that necessary documentation is readily at-hand.
Questions to Ask an Immigration Green Card Lawyer
Getting help from a qualified green card lawyer is a crucial part of your journey toward permanent residency in the U.S. Here at Martinez Immigration, we pride ourselves on offering professional and trustworthy representation, and we treat all of our valued clients equally.
Request a consultation with Martinez Immigration today!
From our main office in Allen, Texas, we serve clients throughout the country and world. Whether you're concerned about legal costs, or the relative timeline for getting a green card, we welcome all inquiries.
During an initial consultation, whether in-person or virtually, there are some basic questions to ask your immigration attorney that can help determine a good match.
What are your credentials and experience?
What types of immigration cases do you specialize in?
How long have you been a green card attorney?
Can you provide references from former clients?
Will you be overseeing my case through the end?
How frequently will we be in contact?
What is the best strategy for getting a favorable outcome?
How much will it cost?
Are there steps you can take to speed up the process?
Reputable immigration lawyers know the ins and outs of the green card application process, and will not guarantee a positive outcome. Our legal team will discuss the relative chances of success after discussing your specific circumstances and goals.
Speak with our green card attorney today!
Speak to a Virtual Immigration Lawyer
At Martinez Immigration, your case is important to us. We will review your situation, listen to your goals, and outline the best strategy for your case. Our legal team is fluent in Spanish and English and represents clients from transaction to litigation. Contact us or schedule a consultation to speak with a virtual green card lawyer today.
We take great pride in providing immigration services to our clients. Our mission to reunite families drives us to succeed. Contact us today to book a free consultation.